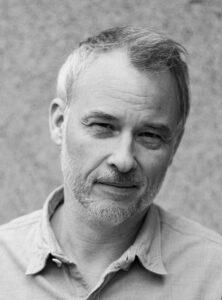 I was born in Dublin in 1972. I started to get serious about writing (so to speak) on a course run by The Stinging Fly at The Irish Writers Centre in 2018.
Since then I've had stories shortlisted for the White Review Short Story Prize, The Royal Society of Literature V.S. Pritchett Short Story Award, the RTE Francis MacManus Story Competition, Fish Short Story Prize, and longlisted for the An Post Irish Book Awards.
Some of them have been published in The White Review, The Stinging Fly and broadcast on RTE Radio. You can read and listen to a few of them here.
My debut story collection Shine/Variance was published July 1st 2021 by Chatto & Windus, an imprint of Penguin Random House. You can order from various booksellers here, or from your local independent bookshop. My debut novel Complex Fracture will follow.
I live in Dublin with my wife and three children. I work in digital learning by day (sometimes by night. Depends how the writing is going).
I'm on Twitter @stephentwalsh
Instagram: @stephenwalsh_writer
Or get in touch here.
Photo credit: Martijn Vercauteren